House Buying Tips To Consider If You're Starting A Family
Posted by Ryan Johnson on Friday, April 8, 2022 at 11:11 AM
By Ryan Johnson / April 8, 2022
Comment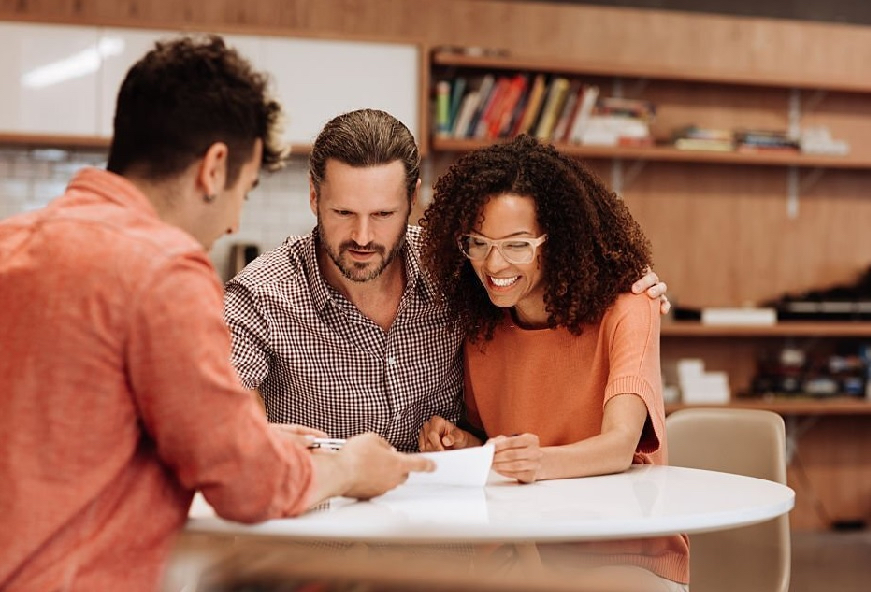 Starting a family is serious business. It takes sufficient time, preparation, and planning to get the wheels on that bus rolling smoothly. Specifically, conversations need to be had regarding where you live and what kind of home you live in.
Common questions prior to purchasing a home consist of:
● What is your ideal budget?
● How large do you need the home to be?
● What is the best location?
● Does the neighborhood have kid friendly features?
By the end of this article, you'll have the answers to all the questions asked above. Our hope is that after you're done reading our informative article, your anxieties will trickle away and you'll be ready for the future ahead.
Without further ado …
What is your ideal budget?
Narrowing in on an appropriate budget requires you to think about and analyze your future.
If you're married, this is a joint decision. You'll have to look at both salaries and decide if the two of you will continue working when children come. Knowing a precise income number will decipher the max monthly mortgage payment you can afford.
If you're single, a little bit more thought may have to go into the house buying decision, seeing as you'll most likely have to work a full time job to stay up-to-date with mortgage payments.
Remember, it's not only the mortgage bill you should take into consideration. The bigger the home, the more money you'll pay for electrical, heat, and gas. Keep that in mind when painting your ideal budget.
How large do you need the home to be?
If your future is mapped out strategically, you'll likely know where you stand on the home size front.
For example, if you're just now expecting your first child with your significant other, you can opt for a one bedroom house. It'll be sufficient for three people, two adults and one baby. However, if you're looking to grow your family outside of that, a one bedroom may not be suitable.
One bedroom houses, when you're planning on having children, don't carry you over for many years. Once your first born turns a certain age, they'll need their own room. Which is why we highly suggest only purchasing a one bedroom home temporarily, either to begin your adult life, to fix up and flip, or in place of a bigger home one day when you can afford something larger.
If you've already started your family and you're simply adding on, you may want to opt for a three bedroom home. Three bedrooms will allow you and your partner to have your own room while the other two are classified as the childrens. If you're planning on having more than two kids, a much larger house may need to be considered.
What is the best location?
A safe neighborhood is at the top of the priority list when shopping for a new home, especially when kids are in the mix. Second to that is the school systems and whether or not they're safe, knowledgeable, and fun.
Before moving to a new area, it's best to get a tour of the prospective schools your kids could be going to. Taking a few drives around the neighborhood wouldn't hurt the search, either.
Does the neighborhood have kid friendly features?
Making a wish list of the items you want in your home is not selfish, it's practical. Before house hunting, we think it's best to jot down what you'll need in the years to come.
Storage is a big one. Starting a family means it's not just you and your partner anymore - you'll need extra space to keep all the necessities a kid has to have, like toys, clothes, diapers, bedding, books, and so on.
Bath tubs are another one. Though you and your significant other likely prefer showering as opposed to taking a bath, it's much easier to wash a child in the tub. Not to mention it's easier than using the sink.
Fenced in yards should be considered. Kids like to run around the yard freely, and as a parent you're afraid that someone will take them or that they'll run out into the street. Eliminate those possibilities easily with a fenced in yard.
Fun add ons can be something to look out for, too. Having a pool in the backyard is good for teaching the kids how to swim while they're young. A fire pit is great for late night S'mores in the summer. A built in movie theater with laser projector can save money and provide some out-of-the-ordinary in-home thrill. Thinking about the extras a home may have can be beneficial.
At the end of the day, if you're starting a family and having children, it's best to know what you're living in and if it's good for familial growth. If your house is too small, it's time for an upgrade depending on where you are in your adult life. If you need a few extras, it may be time to start looking around the market. If your house doesn't offer the best school district, opting for a home in a better area may be the next best move.
Consider all that we've talked about here, in this article, and you'll be good to go with house shopping in the near future - especially if kids, or more kids, are on the way!